| | http://www.brunant.go.bt/en |
| --- | --- |

Prime Minister - Government - News - Service - Contact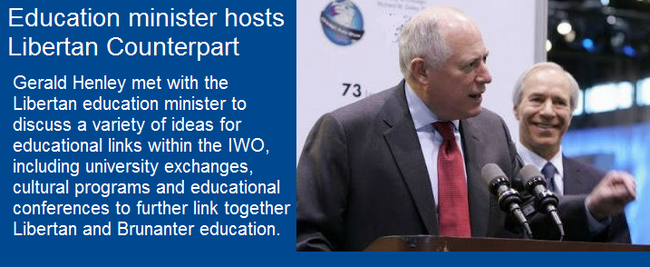 01:16

No Hate Speech Movement Trailer

The fight against online hate speech
The Brunanter government is committed to tackle hate speech by working with the Council of Europe and No Hate Speech Movement.
Economic Outlook: 2013
The Department of Finance's figures have been released for our economic outlook in 2013, projecting a stable and healthy economy.
Ad blocker interference detected!
Wikia is a free-to-use site that makes money from advertising. We have a modified experience for viewers using ad blockers

Wikia is not accessible if you've made further modifications. Remove the custom ad blocker rule(s) and the page will load as expected.