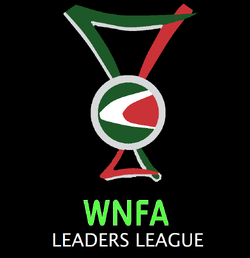 The WNFA Leaders League is a club-level tournament organized by the WNFA each season since 2002-03. The current season is the WNFA Leaders League 2014. The participating nations are Brunant, Lovia, Pintona, Insel Islands, Mäöres and Kemburg.
Brunant in the Leaders league
Edit
Five Brunanter teams (St. Marks Koningstad, Middleton Arrows, Grijzestad Strijders, FC Drenthe and FC Kings) have all appeared in the tournament. St. Marks has won the Leaders League a record four times and Grijzestad twice.
Ad blocker interference detected!
Wikia is a free-to-use site that makes money from advertising. We have a modified experience for viewers using ad blockers

Wikia is not accessible if you've made further modifications. Remove the custom ad blocker rule(s) and the page will load as expected.