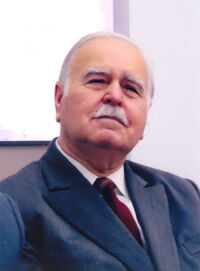 Rene Cortes Anderson (5 December 1937 in Koningstad) is the founder of BBN. He is also known as the producer of many important Brunanter films, such as The Wolf (1983), A Garden of Miracles (1993) and The Network (1997).
Biography
Edit
Rene Anderson was born in Koningstad to Joseph Anderson and Marina Sanchez. He was raised in Roodstad but when he was twelve years old, he moved back to Brunant's capital. Rene Anderson was very interested in communications from a young age onwards. At the age of eighteen, he became sidekick at the radio show of his nephew Billy Sanchez.
Ad blocker interference detected!
Wikia is a free-to-use site that makes money from advertising. We have a modified experience for viewers using ad blockers

Wikia is not accessible if you've made further modifications. Remove the custom ad blocker rule(s) and the page will load as expected.