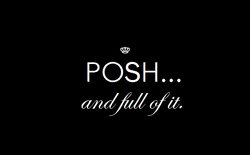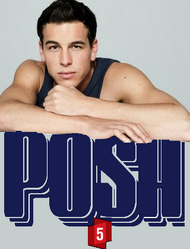 Posh... And Full of It is a structured reality television series on Channel 5. It focuses on the lives of several young and wealthy people living together in the posh Charleston Beach quarter of Koningstad. The show is likened to Georgie Shore (and Jersey Shore) as well as Made in Chelsea, though has a more Brunanter focus.
Posh is mostly shot in the upscale seaside quarter of Charleston Beach, though Koningstad and other cities are featured as well.
Posh debuted in the fall of 2013 to mixhed to negative reviews, but the show has acquired some popular following, much like Jersey Shore in the United States.
| Image | Cast member | Age | Bio | Series |
| --- | --- | --- | --- | --- |
| | Samantha Brantry | 24 | A part-time fashion model who studied at Kirkley College though lives off of her parents. | 1-present |
| | Marian Lane | 25 | A former girlfriend of footballer Yousef Marzouk. Known for her love of shopping. | 1-present |
| | Sara Navarete | 22 | A Spanish upstart actress known for loving extreme guys and sports. | 1-present |
| | Giselle Shea | 25 | A wealthy Lovian heiress to the Veloz Group, as well as a mildly successful singer, known for her partying. | 1-present |
| | Nate Bridge | 20 | Wealthy heir to Victoria Grand Dame who is spending his fortune on booze and girls. | 1-present |
| | Ben Evans | 26 | A fashion model working for Valencia | 1-present |
| | Alex Noble | 19 | A rebellious and party-loving Lovian prince working as a musician | 1-present |