A locality is a small settlement, smaller than a village and without any formal town rights. The name derives from the Venetian or Italian località, as it was instituted by the Venetians.
Localities generally have less than 500 people, though there is no actualy limit as to how big a locality can be. Localities have existed since the Venetian period, around the 1380s, for statistical and administrative reasons. Most localities elect a mayor and manage day-to-day affairs, though are usually linked to or dependent to nearby towns or cities.
List of localities
Edit
Brunant has 135 localities across the country. Drenthe has 33 localities, the most in Brunant and Adams and Rosetown parishes the least, with only four.
| Parish | Localities |
| --- | --- |
| Adams (4) | Elsing, Fontanet, Hindon, Starford |
| Brunant (1) | Silvana |
| Cape Cross (18) | Alt-Vermel, Bacena, Belmont, Denia, Geitstand, Grisant, Havery, Iban, Mercurius, Newbury, Penalmont, Portin, Prinsenberg, Ravels, Santa Tereza, Sant-Felix, Swintley, Wiets |
| Carrington (11) | Belcava, Bryonia, Castle Baily, Castramont, Cowlton, Henley, Loudon, Santa Maria nal Camp, Santpeter, Stanford, Vianna |
| Central (11) | Acrine, Barnbrook, Berganz, Bowington, Cornel, Limes, Lincoln, Littles, Newell, Ristley, Tindall |
| Chester (11) | Aramore, Carelsdorp, Carron, Campen, Finland Groves, Kleinebeek, Limburg, Noordendal, Oudeklooster, Roster, Varsenare |
| Drenthe (33) | Alba, Annandale, Arstad, Bi, Blancart, Blanden, Caster, Cortesem, Hamme, Heusal, Holsbeck, Kirkenberg, Lagermarkt, Loven, Marken, Newdowns, Nieuwbergen, Nieuw Friesland, Nieuw Girona, Oosterhaar, Orust, Paterswolde, Pietersdorp, Pleinlouis, Polpis, Salbes, Simonshaven, Sint-Anders aan Martiges, Trier, Vreise, Wilmarn, Zuidendorp, Zwartdorp |
| Helmond (11) | Alzar, Brandis, Carante, Cardon, Gessel, Haren, Issen, Perbe, Pyrmont, Sint-Elisa, Tangres |
| Mariaberg (11) | Bussot, Caborna, De Weg, Huisreal, Mariaberg, Portela, Ravaner, Roures, Sint-Laurens, Venetie, Zouter |
| Roseland (4) | Aurora, Ingley, Narvas, Witney |
| Sint-Anders (10) | Ambrosian Hills, Bergantin, Berslet, Boskerk, Cavell, Listan, Littlehampton, Olivers Lane, Secret Lakes, Tourford |
| Sint-Willemstad (10) | Benicar, Domenech, Gardes, Hanenberg, Isabelle, Kapeltoren, Martiges, Milde, Mondier, Rosselare |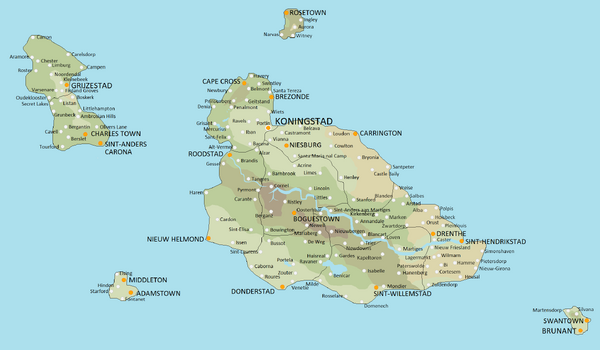 Ad blocker interference detected!
Wikia is a free-to-use site that makes money from advertising. We have a modified experience for viewers using ad blockers

Wikia is not accessible if you've made further modifications. Remove the custom ad blocker rule(s) and the page will load as expected.