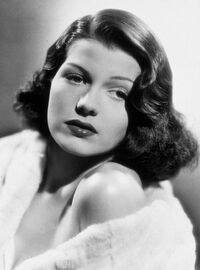 Josephine Berner (17 January, 1902 in Donderstad - 12 April, 1933 in Donderstad) was a Brunanter actress, however, she only played one role in a single Brunanter movie.
Berner could speak English, Dutch and French.
Biography
Edit
Berner was born in Donderstad, Brunant in January 1902. Her father was Alexander Berner, a French miner in the Boguestown Mines, and her mother was Sandrine Ennberg.
Her family moved to France in 1907 where they became Paris residents. She began acting there in small roles: The Tenth Symphony (1918), Le Bercail (1919) and Parisette (1921).
However, she returned to Brunant in 1922 and was cast in the romance film De Prinses (1924) alongside actor Joe Bertin. They fell in love and had a son Martin, born in 1925, but Joe left her that year. She married Philip Melker in 1928, who adopted her son and gave him his last name. Berner would not make talking films and was fired by her film company. She entered a period of depression and died penniless in 1933 from overdrinking.
Berner was the great-grandmother of actress Cristiane Melker, the granddaughter of her son Martin.
Ad blocker interference detected!
Wikia is a free-to-use site that makes money from advertising. We have a modified experience for viewers using ad blockers

Wikia is not accessible if you've made further modifications. Remove the custom ad blocker rule(s) and the page will load as expected.