Hendrik Neyt (1778-1844) was a Brunanter politician, diplomat and former president.
Biography
Edit
Family and early life
Edit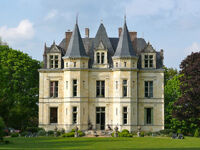 Neyt was born in Grijzestad to an aristocratic family. The (van) Neyt family was very involved in politics, with 9 ancestors and relatives of him having been mayors of Grijzestad, since 1516. Hendrik was born to Philip Neyt and Clara Vergos de los Santos at Berlarehuis, near Grijzestad. His mother was the youngest daughter of nobleman and military commander Pedro Antonio Vergos de Bryas and his father was the grandson of famous painter Johannes Neyt the Younger.
Early political career
Edit
Neyt himself was in politics; in 1800 he was appointed mayor of Grijzestad, and was the youngest ever to hold that position. He served as mayor until 1806 when he resigned in order to join the government. He would become an advisor to the government on diplomacy, and in 1815 he was made an attache for the ambassador in Spain. In 1821 he became the ambassador for Austria, and in 1827 he was made the ambassador to Prussia. returning from Prussia in 1831 he would become and adviser to the king.
President
Edit
In 1838 Neyt was appointed president by King Cristian. In 1839 he began passing the first in a series of workers' acts. In 1840 he passed the Women and Childrens Work Act, setting out rights they received and limiting working-hours. While applauded by liberals, many businessmen were angered at these laws since it cost them much more time and money. In late 1840 Neyt went through a string of illnesses and nearly died in the spring of 1841. He was forced to resign in June 1841 due to his ailing health. Neyt retired to his countryside home in the Chester Valley to be with his wife. He would die in 1844 at the age of 66.
Personal life
Edit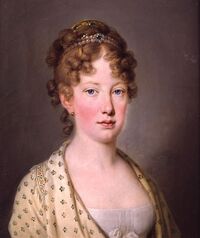 Neyt's first wife was the wealthy Catherine Connor (d. 1802) of Charles Town. They were married in Grijzestad in 1801. Catherine got pregnant but died in childbirth the following year. They would have a daughter, Catherine Louise, who died in infancy (1806). Neyt married Italian Countess Sofia della Torretasso (1784-1863) in Trieste, 1808. He and his wife led a lavish lifestyle, in Madrid, Vienna and Berlin. In Koningstad they lived in an elegant townhouse.
With Sofia he would have six children:
Robert (1810-1857)
Antonia (1812-1889)
Caroline (1813-1907)
Johan (1815-1832)
Joanna (1817-1911)
Marianne (1818-1830)
Among his descendants included the fashion model Cristine Neyt-Baring.
Neyt was remembered for many years as the working man's president, despite his noble background. His workplace laws have served as the basis and inspiration for modern work legislation. The Hendrik Neyt Primary School in U-Stad is named in honor of him.
Ad blocker interference detected!
Wikia is a free-to-use site that makes money from advertising. We have a modified experience for viewers using ad blockers

Wikia is not accessible if you've made further modifications. Remove the custom ad blocker rule(s) and the page will load as expected.