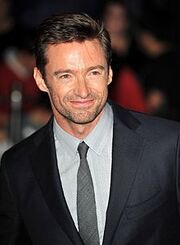 Christopher McCarney (born on June 10, 1969) is a Brunanter film director.
McCarney began making short films at the age of 13. In 1987, he completed a short Film named Painted Hearts, which was shown out of competition in the Rosetown Film Festival. As a result, he earned a scholarship for the El-Reis Academy of the Arts, where he also ran competitive track. After graduating in 1991, he directed various films.
He is best well-known for The White Album, which was released by Liberal Arts Productions in March 2012. In 2013, McCarney's fourth feature film (Midsummer Night's Dream) was released, starring Mario Villanova and Vivian Reed.
His wife, Elizabeth McCarney (nee James), is a costume designer. Together, they have two twins, Oliver and Robin (1998).
Filmography
Edit
Ad blocker interference detected!
Wikia is a free-to-use site that makes money from advertising. We have a modified experience for viewers using ad blockers

Wikia is not accessible if you've made further modifications. Remove the custom ad blocker rule(s) and the page will load as expected.