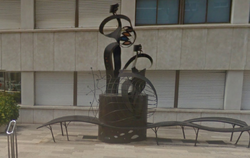 Caroline Park is a neighborhood in northwest Grijzestad. It was named after the wife of King Willem I, Queen Caroline. This neighborhood has the "park" in its name due to the area being mostly farms and a large open park during the 16th century. Around 1610 several urban houses were built outside the walls but this community remained very small until the mid-18th century. Around 1760 more houses were built and streets were laid out.
See the page Map colors for an explanation of what each color means.
↓ U-Stad ↓
---
*1 - Liberteitstraat
*2 - 13-Aprilstraat
Ad blocker interference detected!
Wikia is a free-to-use site that makes money from advertising. We have a modified experience for viewers using ad blockers

Wikia is not accessible if you've made further modifications. Remove the custom ad blocker rule(s) and the page will load as expected.