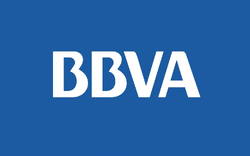 BBVA Brunant is a Brunanter bank with its origins in De Grijzestad Bank. De Grijzestad Bank was founded in 1826 by Pierre Mathers (of the Mathers Family). Being a very financially stable institution it has grown to become the largest bank on Hogeberg Island. In 1959 65% of ownership transferred to Mathers Financial Group. De Grijzestad Bank, while being a financially secure bank was facing increased competition from rival banks and was unable to successfully compete with them.
De Grijzestad Bank was in negotiations with BBVA over a takeover throughout 2013. Eventually an agreement was reached where BBVA was able to buy 65% of the shares, with the rest remaining with Mathers Group. They presently sponsor football club Dortmund SFC.
Bank branches
Edit
Ad blocker interference detected!
Wikia is a free-to-use site that makes money from advertising. We have a modified experience for viewers using ad blockers

Wikia is not accessible if you've made further modifications. Remove the custom ad blocker rule(s) and the page will load as expected.